Publish Time:December 17, 2019
Tangshan Kaiyuan uses laterite nickel ore to smelt ferronickel and adopts the rotary kiln - ore furnace (RKEF) process technology to produce ferronickel alloy. In the first phase of the project, two roasting rotary kilns and two drying rotary kilns of Pengfei group are selected, and the project is a complete success. The picture shows the installation site of the phase II project with an annual output of 1 million tons of ferronickel. Pengfei group provides Φ5.5×115m ferronickel roasting rotary kiln and Φ 5 × 50m dryer. The process of RKEF is characterized by strong adaptability of raw materials, high grade of ferronickel, less harmful elements, high level of energy saving and utilization. Pengfei group, the main equipment supplier of ferronickel rotary kiln, put forward the strict requirements of "creating excellent project", and dispatched experienced project management and technical personnel to the construction site. Through the active efforts of construction personnel, site design and supervision units, the overall construction of the project is smoothly promoted.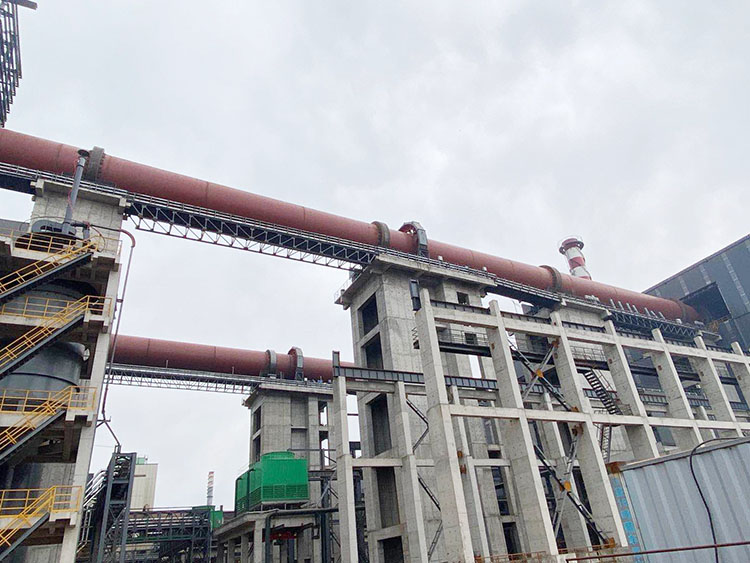 The products are manufactured in strict accordance with the national and industrial standards, with excellent quality; Pengfei group's service is perfect, timely, honest and trustworthy. It has the manufacturing capacity of mass production of large-scale rotary kiln and grinding equipment, with an annual comprehensive capacity of 300000 tons. In the face of the new situation, Pengfei group proposes to transform from equipment manufacturing to service manufacturing, build an "integrated" turnkey project of design, civil engineering, equipment manufacturing and reaching the production standard, form an engineering general contracting industrial chain with large industrial furnaces and energy-saving grinding equipment as the core, extend to environmental protection, metallurgy, chemical industry and other industries, and expand the business growth space of the company.