Publish Time:December 17, 2019
At 10:08 on November 27, the 2000t / D new dry process cement production line of Tibet Changdu Gaozheng building materials Co., Ltd. was officially ignited, marking the formal production of the largest cement plant in eastern Tibet. More than 100 representatives of the company's management team and participating units witnessed this historic moment of great significance.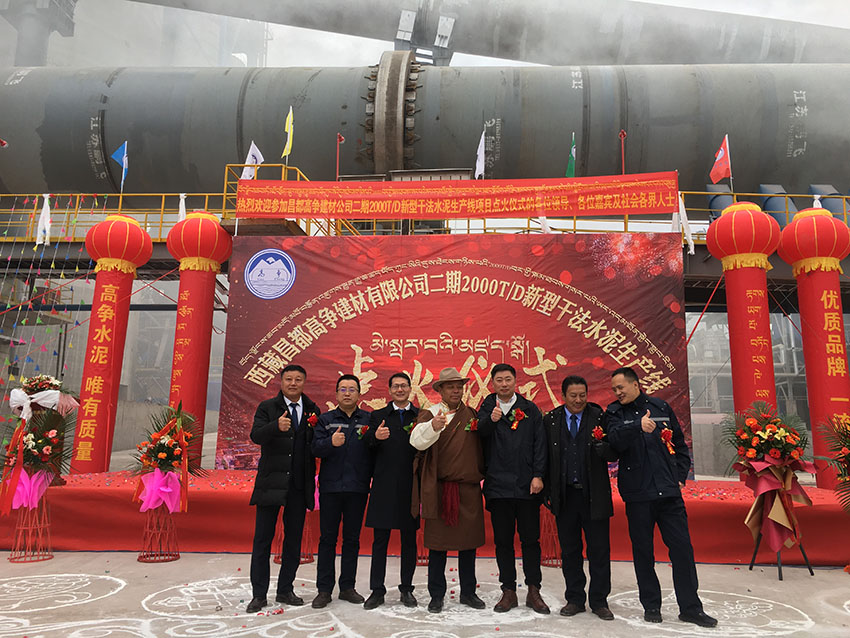 Changdu Gaozheng phase II project is located in duoran village, karuo Town, with a total investment of 1.2 billion yuan. Besides,the 6 MW pure low-temperature waste heat power generation system is constructed simultaneously and all the limestone ore comes from the limestone mine of phase I project. Phase II project is organized and designed by Hunan building materials research and design institute co., ltd., which adopts domestic advanced, mature and reliable new dry process cement production process and pure low temperature waste heat power generation technology.What's more the limestone homogenization, clinker calcination, cement grinding and other production processes adopt automatic on-line control, achieving the goal of high efficiency, low consumption and environmental protection.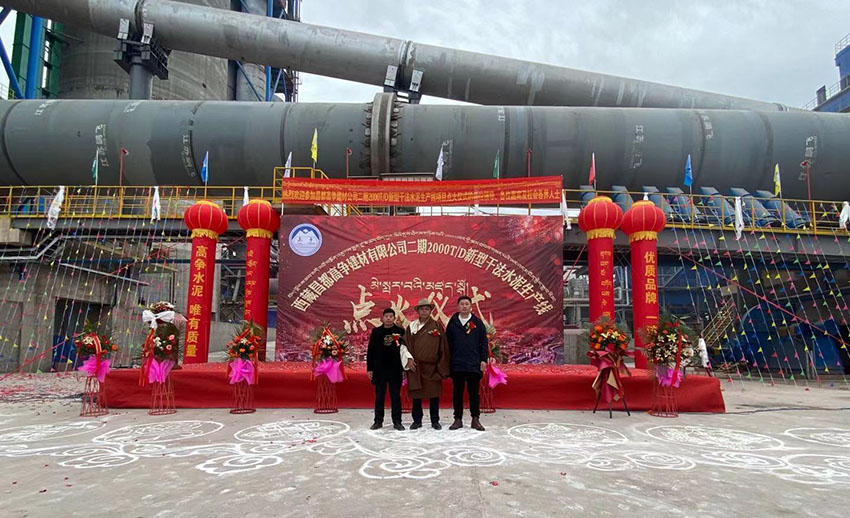 The main equipment is Φ 4.3x64m new dry process cement rotary kiln, 2 sets of Φ 3.8 × 13m cement mill and Φ 3.5 × 9m coal mill manufactured by Jiangsu Pengfei Group Co., Ltd. Pengfei group has successively supplied main machines of cement equipment for Sinoma International, China Building Materials International Engineering Co., Ltd., Heyuan Institute, Taiwan cement, Tianshan cement, China Resources Cement, western cement and other enterprises. Among them, there are more than 100 rotary kilns with a maximum diameter of 6.3m and more than 1000 tube mills with a maximum diameter of 10.5m. Moreover,the after-sales service and the quality of products are well received by users in the same industry at home and abroad.
Changdu phase II project has attracted much attention from the society cause the completion and commissioning of this production line is very difficult. However,the design units, participating units and owners unite in good faith to overcome the adverse environment such as epidemic and high altitude cold, and break through equipment design, plateau transportation, installation and construction and other adverse factors so as to ensure the successful installation of the project and put into operation on schedule. It is estimated that the annual output of clinker is 600000 tons, the annual output of cement is 720000 tons and the annual power generation is 36 million kwh, which provides an important guarantee for the infrastructure construction in Tibet.